Fresh local Cuisine
Rated Number 1 Cafe & Restaurant in Twizel on Tripadvisor
A DESTINATION
With extensive gardens, alfresco dining and superb views of the Southern Alps, Poppies Cafe is the ideal spot to dine at a big table with a group of friends, enjoy an intimate dinner or just sit back, relax and enjoy a leisurely coffee in the hassle-free and welcoming surroundings.
Eat, drink & enjoy
Poppies is the ideal spot to dine at a big table with a group of friends, enjoy an intimate dinner. With large lawns & alfresco dining tables Poppies is perfect for children of all ages.
Our food is all made in our purpose-designed kitchen including homemade breads, which are baked daily. We make our fresh pasta, which is hand cut. All jams, relishes, pickles, dressings, sauces and condiments are made on the premises and, where possible, our vegetables and salad ingredients are grown from our own gardens. We also have an excellent range of carefully selected local and New Zealand wines to accompany your meal, including several from the Waitaki Valley.
Using the finest, freshest, locally sourced ingrediants, we are able to cater to most dietary requirements, whether that be vegetarian, vegan, gluten free or dairy free.
We are proud to offer a great range of local craft beers and wine, including Poppies Pale Ale, brewed just for us by Burkes Brewing in Twizel.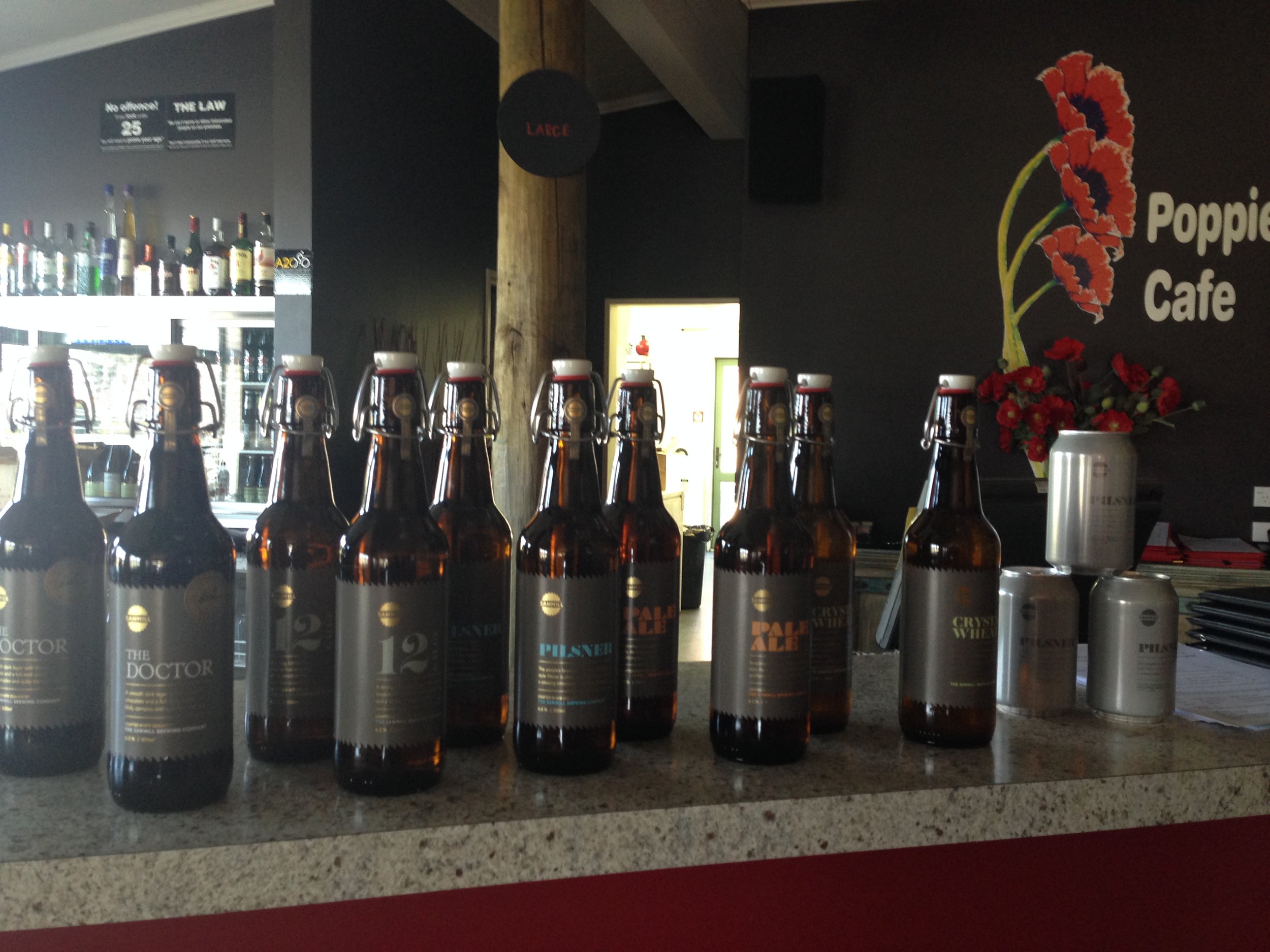 the team
Twizel is a small town in the heart of the Mackenzie Basin. Our staff come form New Zealand and all around the world which helps to keep Poppies up with food trends.
With outstanding fishing be it fly fishing in the beautiful clear rivers & streams, Spinning in the canals for Salmon or on the lake in the boat.
Twizel has 5 lakes so offers a wide range of activities, a world class rowing course, water skiing, snow skiing, hunting, tramping & is the closest town to Mt Cook.
We are proud to support many local groups and Twizel rowing.